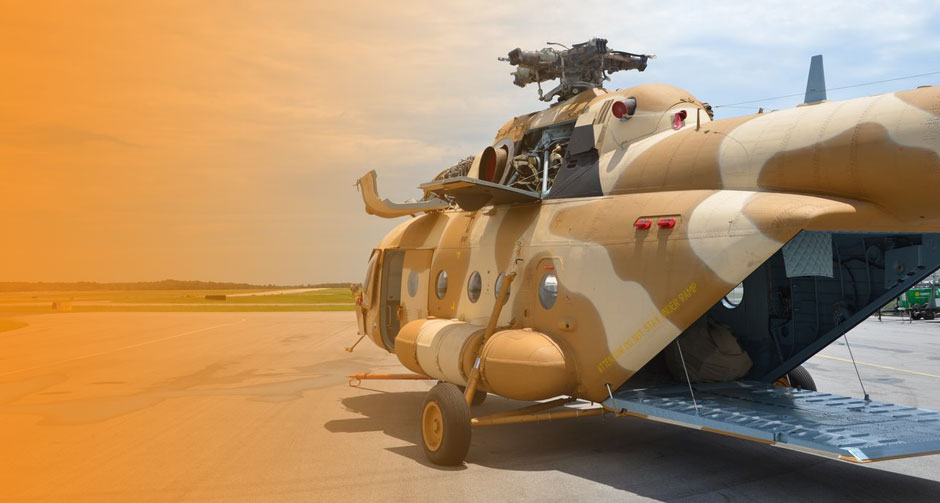 Mi-17 acquisition & logistics support
- Moscow office with relations to the helicopter industry
- Ukrainian and Baltics presence for export processing
- End unit through all level of spares available
- Major component (TV3-117VM, gearbox, etc) overhaul,
core exchange and stockage programs
- Ability to confirm legality and quality of spares (TRACE)
by a full-time Russian presence and relationships
with major subcomponent plants, overhaul facilities, etc.
Network development/confirmation in Russian Federation/Ukraine/Eastern Europe
- Locate and vet best "OEM" partners to approach
for teaming agreements
- Options: KB Mil, Factories (Ulan-Ude and Kazan),
Helicopters of Russia, Rossoberonexport, etc.
- Permanent presence in Moscow, Kyiv, etc.
- STATE/DDTC/ITARS Compliant: Denied Parties
Screening, etc.
Networks to multiple Mi-17s overhaul facilities
- Assure reputation/quality of facilities
- Assure registration and docs in place
(and current) in Moscow as required
- Negotiate best terms and conditions
Aviation
© 2013 VTS Vose Technical Systems, 711 Commerce Street, Tacoma, WA 98402 (253)-272-7273